Network Of Percussion ShowsWill Reach Thousands More Each Week
Drummer Nation the popular twice-weekly video podcast with host Michael Vosbein is adding three new percussion podcasts to its lineup of interviews and news. President Michael Vosbein says, "After more than 100 shows with our Drummer Nation podcast we have decided to establish a network of shows that appeals to multiple musical tastes. For listeners and viewers this means more opportunities for in-depth learning. And, for serious marketers in the drum industry it means they can promote better as we increase our weekly reach by several orders of magnitude." The new podcasts include: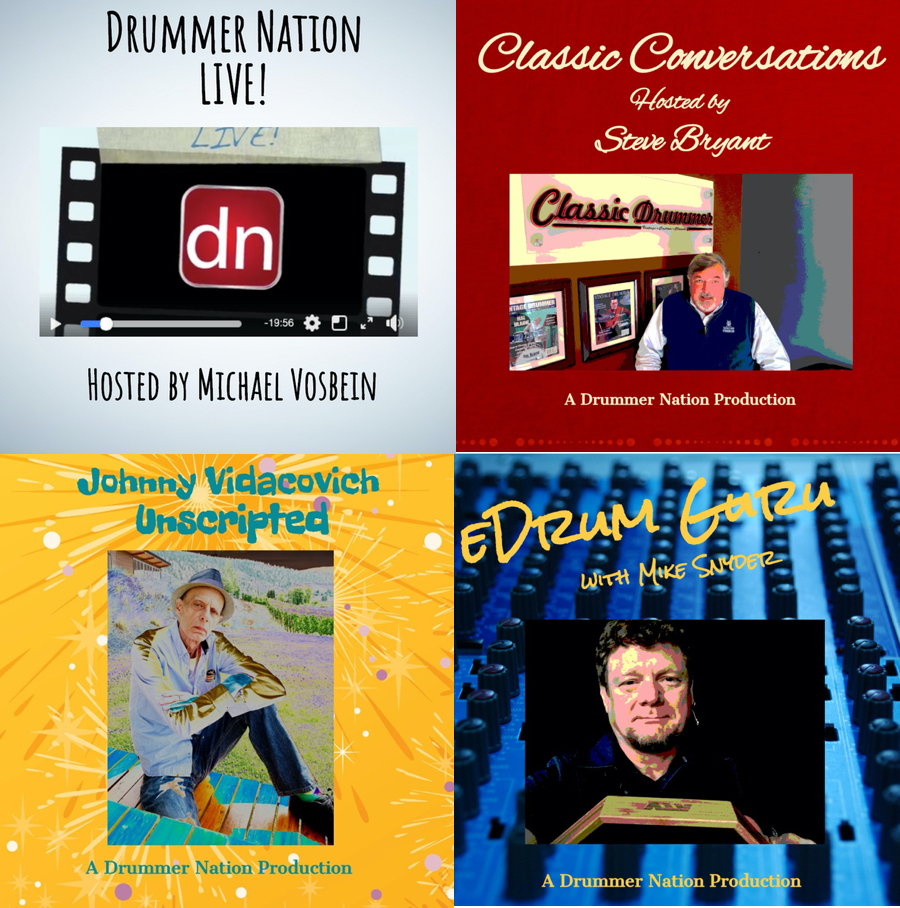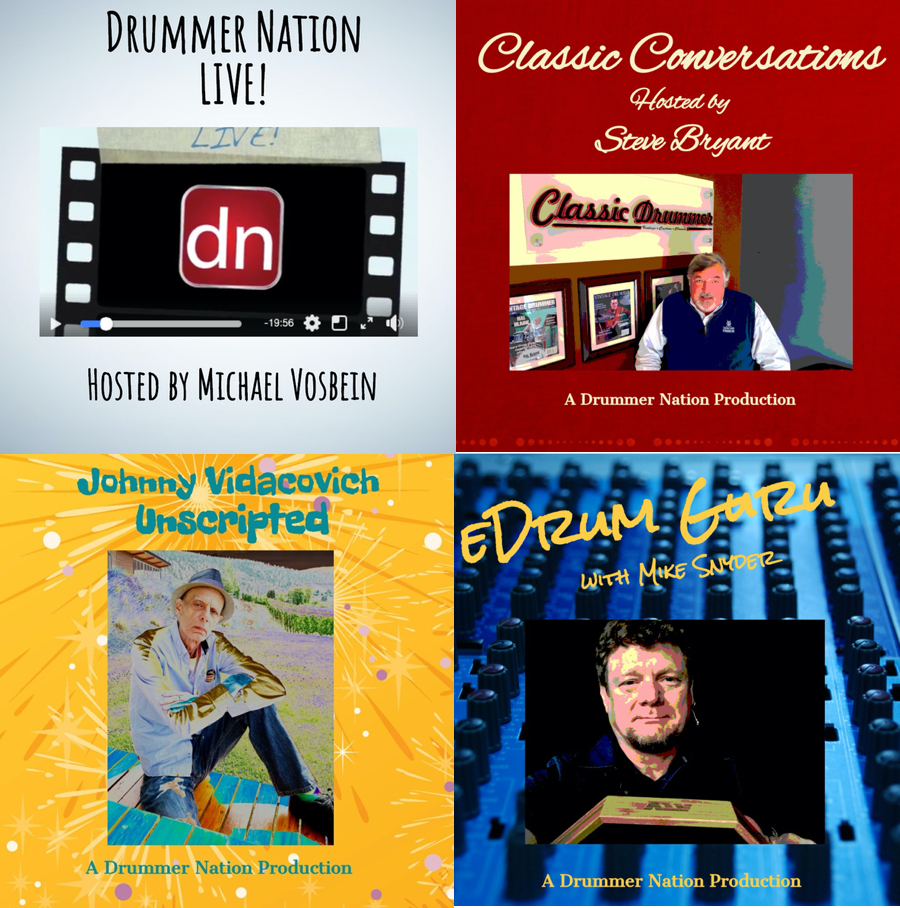 Classic Drummer Podcast
The first new podcast in the lineup is the Classic Drummer (Magazine) Podcast. Pulling from archival video and audio, plus new commentary, Classic Drummer Publisher Steve Bryant will take drummers through important moments in drum history. "Steve's a full-time video producer and we know this show will have good production values, and some great footage that no one has ever seen,"says Vosbein. "We're pulling from a great treasure trove of interviews to spice up each episode." Airs twice monthly.
Unscripted Conversations With Johnny Vidacovich
New Orleans drummer Johnny Vidacovich is an expert in the unique Second Line musical drumming tradition. He is highly sought after for his contributions in styles from jazz and Dixieland to blues and R&B. No drummer's trip to New Orleans is complete without hearing Johnny play at one of the many local venues.
What do you ask a living legend to talk about on his own show? Anything he wants to…Unscripted. Airs twice monthly.
"For serious marketers in the drum industry it means they can promote better as we increase our weekly reach by several orders of magnitude."
EDrum Guru Podcast
No podcast out there will have the information horsepower of EDrum Guru with host Mike Snyder. For more than three decades he has been an inventor, teacher, author, and electronic ambassador for companies such as Roland and ATV Drums. He was one of the world's first electronic percussionists and integrated the technology into Hollywood as a Clio-winning composer for ads, films, and TV ("Spaceballs," "Little Mermaid"). In this show he'll share his vast knowledge with beginning and advanced electronic drummers andrespond to reader questions. Airs twice monthly.
About Drummer Nation
Drummer Nation is a video podcast show about drums, drumming and arts and entertainment. Host Michael Vosbein invites notable drummers, educators and drum industry mavens to chat in a relaxed, casual environment. All shows are available through DrummerNation.com and on the YouTube channel, Facebook and Twitter pages, Instagram and Word Press sites, and through popular Podcast servers such as Podbean.
AIRTIMES
All shows on the network will air twice a month
Drummer Nation Podcast: 2x per month
Drummer Nation Live: noon EST, Wednesdays
Classic Drummer Podcast 2x per month
Unscripted with Johnny Vidacovich 2x per month
EDrum Guru Podcast with Mike Snyder 2x per month
ALL SHOWS ARE REPEATED on YouTube, Podbean, Drummernation.com, and affiliate sites.
FORMATS AND ADVERTISING
Formats: Submit video ads in 720 or 1080 resolution or 1920 x 1080. Most formats accepted though .mp4 at 44.1 KHz is preferred. Length: 15 seconds.
Rates: Ten Shows $500; Twenty-Pack $900. Thirty-Pack Sponsorship With banners: $1299.
For More Information: DrummerNation.com. phil@drumlink.com. Want to suggest a podcast subject? Contact Michael Vosbein at michaelvosbein@icloud.com.