The Upstart Drum Site Is Set To Challenge Reverb.com and eBay in the online sales space.
Drumsellers.com, the unique online venue for selling new, used, and vintage percussion equipment is announcing its official grand opening set for February 17, 2020. Over the past year-and-a-half of development founder George Lawrence and his team have worked with early users to develop the platform as a viable competitor or complementary channel to sites such as the Reverb.com, eBay and other outlets used by drum shops and vintage drum dealers.
"We've been working to keep the site streamlined and attractive, and to provide the basic services that our sellers need most," says George Lawrence. "Our key customers are the retailers and manufacturers of new gear who want to sell direct, and we are better able to serve more of them as we grow." Drumsellers is offering an introductory special for drum manufacturers who are new to the site.
The site, which DRUM! Magazine called the "Reverb.com of drums," continues to grow and new features are being added to improve the site experience. Lawrence says, "I think what's attractive to drummers about my niche marketplace is the community aspect that has carried over from Not So Modern Drummer and other drummer communities I've been involved in. I know a lot of the buyers and sellers personally and I monitor the site like a hawk. I allow free want ads, trade listings, commenting and discussion, and offer multiple payment options. There are fewer constraints for sellers at Drumsellers.com. The restrictions, fees and penalties on eBay and Amazon have become oppressive to many sellers. As someone who was in the business, I understand the issues my sellers face. I'm on their side."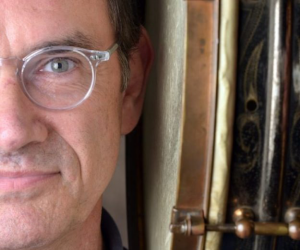 About George Lawrence
Prior to founding Drumsellers.com George Lawrence had worked in nearly every aspect of the music and instrument business. He has recorded on major label rock, pop, country and jazz albums in Nashville, Memphis, and Los Angeles, and toured with the band Poco, from 2004 to 2015. During his career he also worked as a teacher of many high-profile drummers and owned George's Drum Shop. Today, he is the publisher of Not So Modern Drummer magazine. In 2018 he launched Drumsellers.com in beta mode in order to develop an online marketplace for the percussion community.
* * * *
Press information, contact: Phil Hood +1 408-506-4349, phil@drumlink.com. Interested sellers can learn more by contacting George Lawrence at +1 330-338-6035.